The lips are one of the most noticeable places on the face to exhibit signs of aging. A loss of shape, an increase in fine lines and overall thinning of the lips are among the most common issues. Now you can sip from the proverbial fountain of youth with Restylane Silk, an innovative product that gives you fuller, plumper looking lips.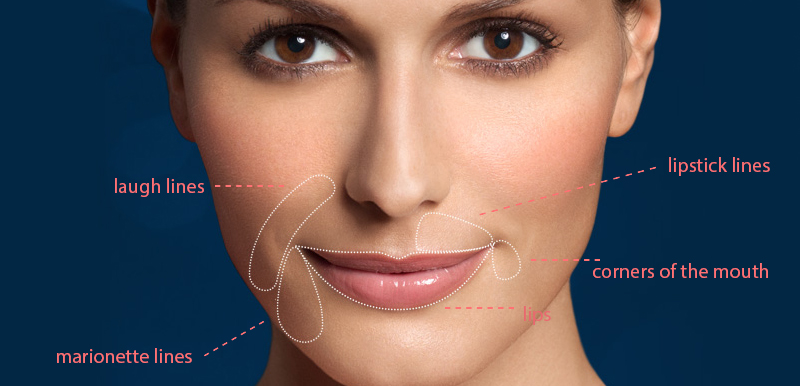 What is Restylane Silk?
Currently the only FDA-approved product that is geared toward enhancing and augmenting the lips, Restylane Silk is a dermal filler that smoothes out fine lines and wrinkles on the delicate skin of the lips as well as around the mouth. It adds volume to tired lips for a softer, sexier look.
How Does It Work?
Restylane Silk is injected directly into the lips and surrounding skin one or two times as needed over the course of two weeks.
How is Restylane Silk Different?
As with all members of the Restylane family, Restylane Silk is a transparent gel formulation of hyaluronic acid, which is a naturally occurring sugar found in the skin. Hyaluronic acid boasts protective and lubricating properties.
Unlike other Restylane products, Restylane Silk delivers a more natural, smoother look by utilizing smaller particles than those found in many other products. In addition, the needle used for injections is ultrafine, increasing the degree of accuracy and precision during treatment.
How Long Will Results Last?
Many people notice visible changes within 14 days after receiving injections and continue to see significant improvements throughout the next six months following treatment. One or two treatments are recommended to maximize results.
Are There Any Side Effects?
As with any injectable dermal filler, swelling, bruising, itching, redness, or localized sensitivity is always possible. These symptoms typically subside within two to seven days. Restylane Silk should only be administered by a licensed technician and is for use among patients who are at least 21 years of age.