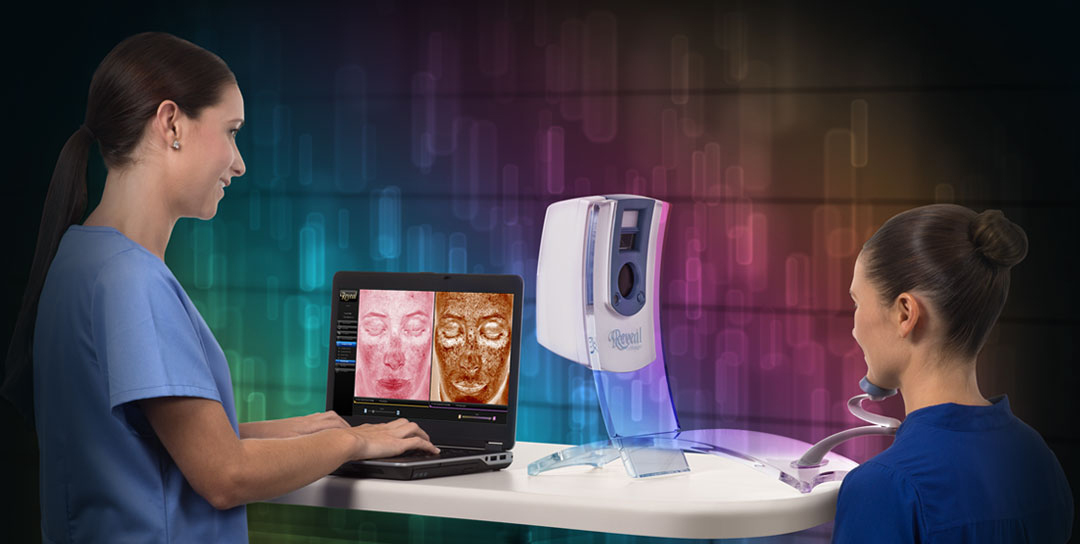 The Reveal Imager is a multi-spectral computer imaging system that uses standard white light and cross-polarized flash. The device enables a specialist to see beneath the skin surface, visualizing specific conditions as related to both vascular disorders and hyperpigmentation. This information is very useful in determining the best treatment plan and for tracking improvements in a patient's skin health. These photos, along with its customized report, allow to design a skincare program specifically addressing a patient's skincare needs.
With its 3-D imaging, zoom and magnify capabilities, it is possible to evaluate:
• Skin pigmentation
• Sun damage
• Texture
• Spider veins
• Rosacea
• Acne
• Wrinkle
During a consultation, a skin care expert can evaluate and review a customized report and recommends a personalized skincare regimen.
More about The Reveal Image coming soon!